Welcome // Jingi Walla // G'day
Welcome to Wild Search Australia's Nature Connection School. We are a nature-based business from Byron Bay.
O
ur mission is to inspire, educate and connect you with nature, for a well-balanced, wild and adventurous life!
We currently have one Online Program on offer - our signature 'Wild Search 7 Week Transformational Journey'.
Join us and wild your life!
2020 Course Intakes:
AUTUMN - 4th May
WINTER - 29th June
SPRING - 21st September
SUMMER 2021 - 11th January
Are you ready to live a wildly better, healthier, more adventurous and connected life? 
You know that nature is good for your soul. You can feel it every time you step into a forest, swim in a creek, eat from the wild and sleep under the stars. You know you need to connect with your wild roots and remember.
This isn't easy in our modern, technology-driven society. I, too, have been a victim of our disconnected world. Stress, anxiety, overwork, overeating, disease, overwhelm, burnout — I've experienced it all. I've managed to turn my mental and physical health around by connecting back to my wild self and coming home to nature. I'm here to help you do the same.
By spending just twenty meaningful minutes in nature per day, I can show you how to gain greater confidence, seek more adventure and feel more connection to the wild in your life. I'm here to help you get outdoors, live and breathe your passion, make a difference in this world and experience the benefits of a nature connected life.


Get wild with me!
<<< 
Introducing the Wild Search 7 Week Transformational Journey >>>
This online program will take you on a deep dive into all aspects of your life to shake things up and get you living as your best, most natural selves. In just twenty meaningful minutes per day, you can transform your life from mild to wild.
+ You'll gain the freedom to live your best, most sustainable and healthy life.
+ You'll learn how to be the solution and make a difference to the Earth you desire.
+ You'll be your unapologetic self and release the internalised pressures of our modern society.
+ You'll stop letting stress and anxiety rule your days.
+ You'll have the ability to embark on the wild adventures you've been craving.
+ You'll have the confidence to take those risks you've been dreaming of.
+ You'll discover nature connection tools to manage your health and wellbeing.
+ You'll be able to relax in the knowing that nature holds the key to everything you need in life.
+ You'll connect with a like-minded group of women.
This program is your complete guide to getting outdoors more, teaching you how to have meaningful interactions with the natural world and live in alignment with your beautiful, wild self.
Not so fun fact: Australian's spend more than 90% of their lives indoors. This should be considered a national emergency!
As a wild-awake woman, you know that you need nature to soothe your soul, and — more than every before — nature needs you. We've all experienced the effects of immersing ourselves in the natural world. Something comes to life within us. It's enlivening. It's inspiring. It's powerful. Not only does nature enliven us on a physical level; it also charges our mood, our motivation and our confidence within our souls. It empowers us to go for what we really want in life.
Research has shown that spending just twenty minutes in nature per day can significantly improve your health and wellbeing… so what are you waiting for?
What do I receive when I enrol in the program?
+ Weekly modules delivered via on online membership site.
+ Weekly activities and 'Wild Your Life' challenges — all of which are designed to get you back to nature. There are how-to guides, recipes, demonstrations on nature connection activities, DIY project ideas, exercises for wellness, and more!
+ Weekly tips and tricks from my own research and development, as well as expert knowledge and my own personal real-life wild experiences.
+ Expert tuition via video in all things nature connection, including: nature connection techniques, ecology, bush walking, adventure planning, natural movement, wild foods, bushcraft, self-awareness activities, building community and rewilding in a modern world.
+ Membership to a private Facebook group where you can connect with other amazing women who are on the same journey as you.
+ An exclusive 15% discount on all Wild Search Australia natural body products.
 OPTIONAL UPGRADE
If you feel as though you need some extra support and expert guidance in the process of wildly transforming your life, I am offering three and twelve month membership mentoring programs for the committed rewilders. These mentoring programs will allow you to dive deeper into nature connection as a tool for wellness, and in doing so, completely transform your life.
Upgrade to receive three or twelve months of personal support, and receive:
+ The full Wild Search 7 Week Transformational Journey online program, plus monthly thirty minute check-in calls with Caitlin Weatherstone. You'll also receive additional support via email, and a 30% discount on all Wild Search Australia body products, events and workshops. This program has been specifically designed to fit into your busy schedule, meaning you can rewild your life in only twenty minutes per day.
Please note that this program and all of its activities have been designed with COVID-19 restrictions in mind, and thus can be completed at home. Digital community involvement is highly recommended for support and connection through your exclusive access to the private Wild Search 7 Week Transformational Journey Facebook group.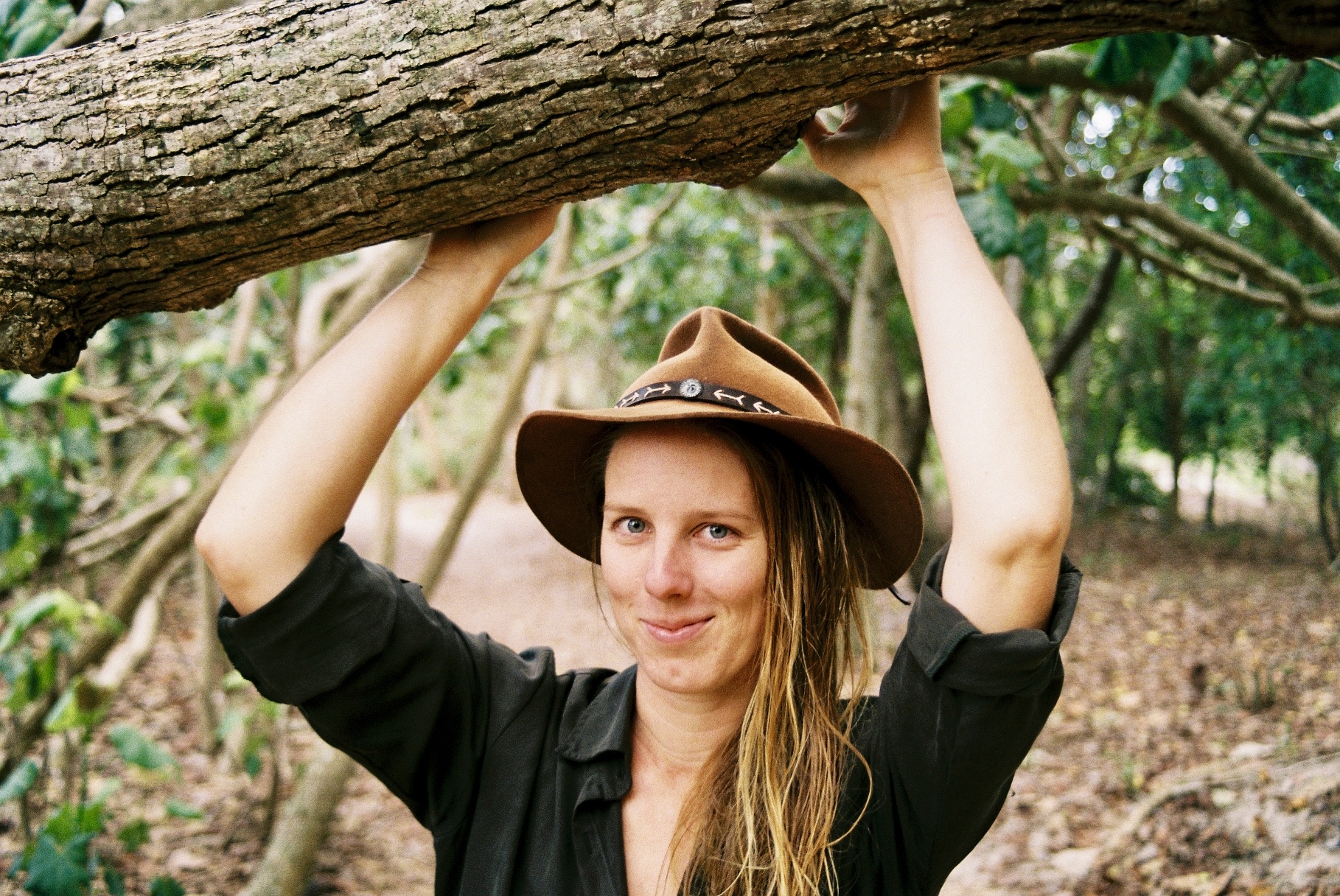 Hi, I'm Caitlin Weatherstone.
Nature Nerd. Gemini. Hiker. Choc-a-holic. Byron Bay beach bum.
I'm an Australian based Wildlife Ecologist and Environmental Educator with a Master's degree in Tropical Ecology and Conservation. I am the Founder and Owner of Wild Search Australia; a nature connection business dedicated to all things wild. I have had my life radically transformed by spending quality time in nature, and I'd love to share what I've learnt with you! Get wild with me!
Follow along @wildsearch and Stay wild x